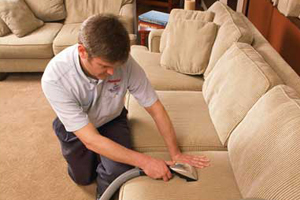 Our company is a leading provider of upholstery cleaning services in Lewisham SE13, London. Our professional cleaners are here to help you seven days a week.
The upholstery is part of our lives whether we like it or not. Regardless if it's in the form of a leather couch, decorative pillows, long drapes or just pretty carpets, each and every person has furniture with more special fabric in the home. Therefore, the sanitation and maintenance of this furniture also demands more particular cares.
It happens that our respected cleaning agency knows a couple of useful things about the upholstery cleaning. We are ready to offer you a great deal regarding this type of sanitation but first you have to make the appointment to meet with us.
| | |
| --- | --- |
| Upholstery Cleaning | Price |
| Sofa – Two Seat | from £30 £27 |
| Upholstered Armchair | from £18 £16 |
| Three Seater Sofa | from £44 £36 |
Fill the form for a free quote!

With our rich experience and years of professional cleaning we would be of great help with your upholstery sanitation. We can provide you with the cleanest looking furniture in Lewisham, free from germs, dust and ugly stains. Besides the obligatory cleaning machines and sanitation supplies, we also use the most powerful tool of all – the hands.
Upholstery and Sofa Cleaning Lewisham SE13
All of the cleaners who work within at Cleaner Lewisham are specially trained to clean the upholstery objects with their hands. This is the only way we can be sure that every centimetre of the fabric of your things is deeply and properly sanitized and that all of the hard to reach areas are also in good condition.
Before the end of the upholstery cleaning, our employees will apply a special product which will ensure the longer protection of your possessions against more dirt and stains. They also have a very efficient product which will put an end to your awful allergy because its natural ingredients will keeps the dust on the furniture to a minimum. Check our prices.
"I was confident that if you want something to be done right you have to do it yourself, but once I have used the help of your professional team know that this is not true." – Cindy
Cleaning Services Lewisham
It is proven that the basic washing and dusting is not enough to sustain your upholstery in ideal condition. Our professional cleaning procedures in Lewisham, though, are a guarantee source of excellent and long-lasting sanitation which will preserve the material of your possessions for the future. Give our exquisite upholstery cleaning a chance and you will be very glad and satisfied later. Your needs will be absolutely covered every day and at any hour, because we are a hard working agency which is open for business 24/7. Call us now!